Today's guest post is by Terri from
Terri's Little Haven
. Yes another Terri :) I am so happy to have met her and glad to give her a chance to share her "Tips for keeping kids busy in the winter." If you have not visited her
site
please do she has some great blog posts. Thanks Again Terri.
Thank you Terri for allowing me this opportunity to be a guest blogger on
Mom's Point of View
. My name is also Terri and I'm a mom of three and a grand-mom of five. I hear "gwama" more than I do my own name.
I look forward to meeting some of Terri's readers today and I will be visiting each of you that leaves a comment and interacting with you on here as well (providing our phone line doesn't go down during this storm - one of the cons of living in the country).
With winter just around the corner I thought I would share some cheap and free kiddie ideas that have worked for me with the grand-kids when they are stuck indoors.
I don't know about you but we buy
Christmas wrapping paper
after Christmas when it's on sale. When Abby needs to use up some of her energy we get a roll out and unroll it in the den. She uses it as a slip and slide and spends hours playing on it. Then we just scoop it up and trash it claiming that to be the best "quarter" we've ever spent.
Another cheap idea is play-doh! It is so cheap and kids really love it. I know it's messy but throw an old sheet down and let them play and if by chance some gets on the carpet I mix vinegar 2/3 cups, 1 egg and 3/4 cup water. I shake it, pour it and towel pat it up.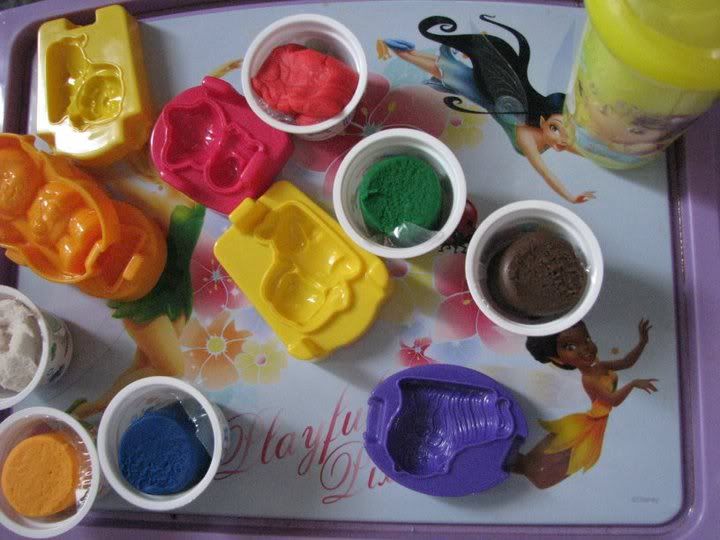 I will share a
play-"dough" recipe
we make that is fun and yummy!
Things You'll Need
Large Mixing Bowl
Mixer
Measuring Cups
Spoon
3 1/2 cups peanut butter
4 cups confectioners' sugar
3 1/2 cups honey
4 cups powdered milk
Gather all ingredients, mixer and mixing bowl.
Cream together peanut butter and confectioners' sugar,
Beat in Honey.
Fold in milk powder.
Divide into portions.
Give to children for the little hands to enjoy! Have fun!
Another cheap idea I use is
shaving cream
. This wouldn't work for really young children who would try to stick their hands in their mouths. I put shaving cream all over our kitchen table and let the grand-kids draw in it. They love it! It cleans the table and makes the house smell good.
I try to find things to do to help the grand-kids learn to be creative so I try to steer them away from the computer. HOWEVER, when "gwama"
needs a rest
there is a browser that they absolutely love to play on, in fact they fight over it.
KidZui
-The Internet for Kids. I should say the
FREE Internet for kids
. Kids have fun and parents rest easy. It is fantastic. It's a browser for kids for both Mac and PC. Kids get their own login and create a little avatar.
Millions of kid-friendly YouTube videos, online games, and websites. All pre-screened and approved by editorial staff, teachers, and parents.
Kid stuff only - no boring parent junk allowed! The grandkids each have their own favorite things to do on
KidZui
and
KidZui
offers kids one of the safest methods we've seen to use the Web. Kids' activities are confined to browsing a network of
prescreened sites
.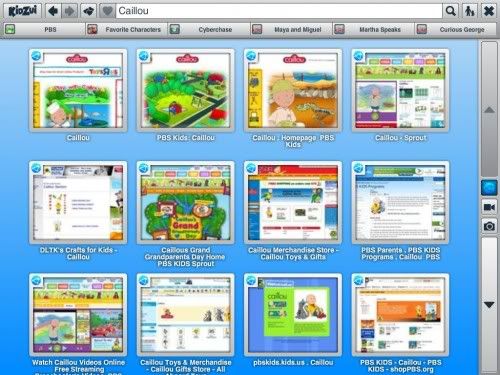 I hope these ideas will help some of you as the cold months are approaching. Thank you for taking the time to read this and thank you again Terri for the honor of being a guest blogger today.
About: Terri is the author and owner of
Terri's Little Haven
a personal blog,
Grandma's Spectacles
an Amazon shop and
cope $ coup
an extreme couponing site for normal people with a new partner coupon site in the works. You can read
more about Terri here
and you can contact Terri at
terrihaven(@)gmail.com
*If you would like to be a guest on my blog please let me know. You can contact me at momspointofview@gmail.com